参会嘉宾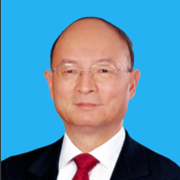 Vice Chairman, 12th NCCPPCC, Chairman, CF40 Executive Council




Mr. Yuan Chen received bachelor degree in automation control from Tsinghua University and master degree in industrial economics from the Graduate School of the Chinese Academy of Social Sciences.




Mr. Chen served as Secretary of CPC Committee of Xicheng District, Beijing from 1982 to 1984, a member of Beijing Municipal CPC Standing Committee and Director-General of Beijing Municipal Commerce & Trade Department from 1984 to 1988, Deputy Governor of the People's Bank of China from 1988 to 1998, Governor & Secretary of the CPC Committee of the China Development Bank (CDB) from 1998 to 2008, and Chairman of the CDB Corporation from 2008 to 2013. He was in the capacity of Vice Chairman of the 12th National Committee of the Chinese People's Political Consultative Conference between 2013 and 2018. 




Mr. Chen has been engaging in the financial sector and conducting extensive research in macroeconomics and international finance. He was the initiator of the "development finance" theory. His publications include Collected Works of Chen Yuan – Operation, Regulation, Development, and Aligning State and Market,etc.